It's that time of year in Iceland where we usher in cooler winter months, and welcome the glowing hum of the Northern Lights. As the night sky brightens and the green and purple dance across the night sky, we at Locatify, are proud to announce the release of the updated Reykjavik Sightseeing Tour Bus App.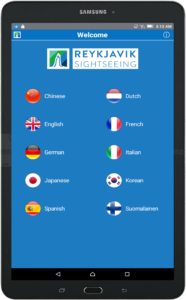 Initially Launched in July 2016, the GPS tracked automatic audio guide app which features unforgettable full-day tours to The Golden Circle and South Coast in 10 languages (English, French, German, Dutch, Italian, Spanish, Chinese, Japanese, Korean and Finish), will now feature an additional spectacular Northern Lights & Stars Tour with informative audio guides
App updates
The recently updated app, which is installed on Android devices, and provided to each customer in the tour bus, will now include; Additional Northern Lights & Stars Tour, links to Reykjavik Sightseeing's website in the users selected language, with  ability to book additional tours, and an audio guide which isn't fixed to pre-set markers. As The Northern Lights tours do not always follow the same route, it is an important addition to be able to play the audio guides without having the automatic GPS guide tracking the route and activating the guide, as with the original day tours.
App locking
The Android devices have had a considerable amount of time invested to "lock" the devices, so they function in a desired way. For Reykjavik sightseeing, this means that the devices only have the Reykjavik Sightseeing app installed, and cannot be used for browsing the internet, or using other applications, leaving the user's data at risk. The devices have also been configured in a way that the speaker and camera are disabled, meaning the devices only play audio through the aux output. This app locking process has allowed Locatify to refine and further streamline this app locking process.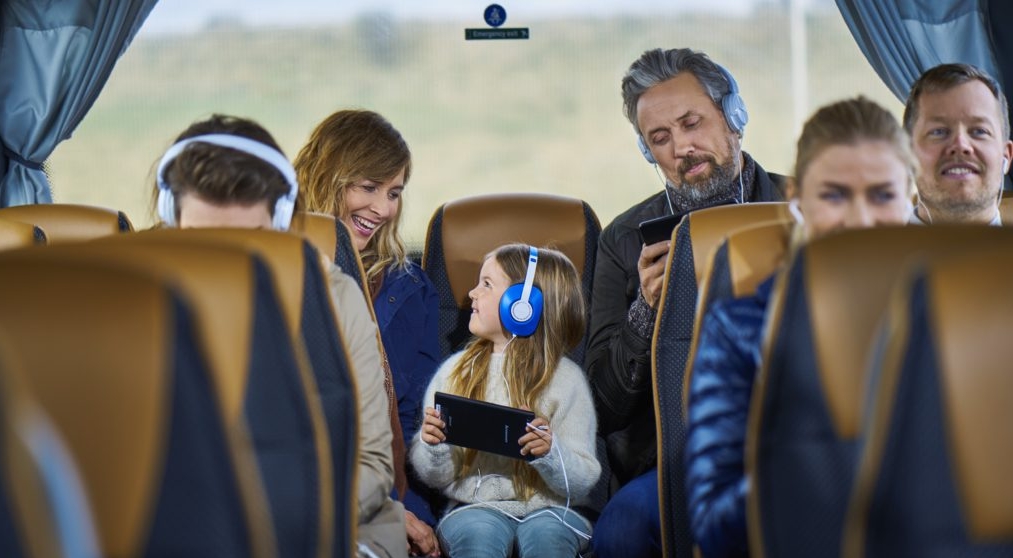 What this means for Locatify and Tourism Operators
As we partner with forward thinking industry players like Reykjavik Sightseeing, we are able to refine and perfect our products, adding rich features and improving user interface design. As we further develop our solutions for operators in the Tourism Industry, we look forward to expanding our network of loyal customers, helping to deliver rich and rewarding travel experiences, to people everywhere, in their native languages.
We would like to thank and congratulate Thorleifur and Reykjavik Sightseeing for their cooperation and hard work in helping develop and implement this high qaulity audio guide solution.
Book a Northern Lights & Stars Tour