The Story of Gardening experience centre is a thoughtfully designed and technologically innovative exploration of gardens and their impact on culture, from courtyards of the ancient world to the hanging gardens of today's megacities. Locatify worked closely with digital concept designers Ijsfontein, interdisciplinary design masters Kossman De Jong, and design and construction firm Kloosterboer Decor to help bring the experience to life.
The museum sits on a stunning historical section surrounded by woodland in Somerset, England, the museum combines cutting edge technologies such as Ultra-wideband (UWB) Indoor Positioning and Virtual Reality to deliver a unique visitor experience.
"The Locatify UWB indoor positioning complements the interactive, immersive, full-sensory experience of the Newt's 'Story of Gardening'. Being prompted by the tablet as one enters a different room or walks up to an exhibit gives a true sense of connectedness with the space and the exhibits." – Arthur Cole,  Head of Programmes for the Visitor Attraction, The Newt in Somerset.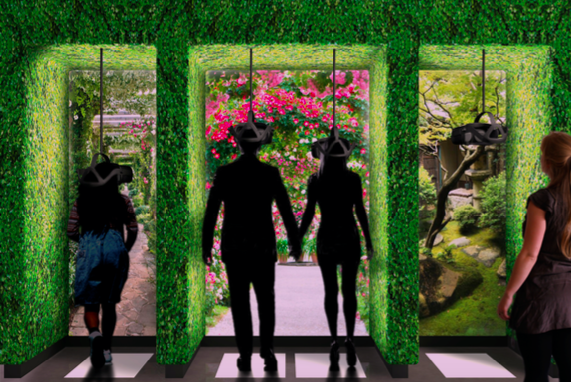 Walk through 2000 years of horticultural history in a series of interlinking garden rooms. See, hear, smell and touch the retreats of ancient Romans, Islamic kings, Medieval monks from Europe and Japan, Chinese philosopher poets, English landowners and engineers, and inhabitants of modern living skyscrapers. Experience walking on 'water' in an Islamic garden or 'grass' in the era of Capability Brown. Discover history's most influential gardeners and botanists, from Epicurus to Mirei Shigemori.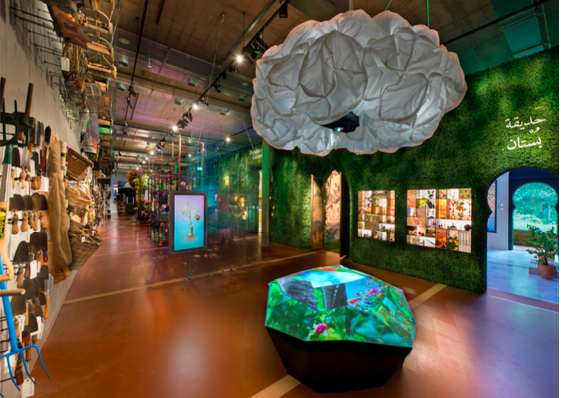 Visitors of all ages, from expert to novice, can test multi-sensory technology. Play interactive games, use scent stations and visit a few of the world's most famous gardens in Virtual Reality pods. Automatic audio narration guides your every step through displays that bring gardens and their stories to life – from atmosphere under a giant cloud, to a glass dome filled with taxidermy and a soil box that talks as you dig.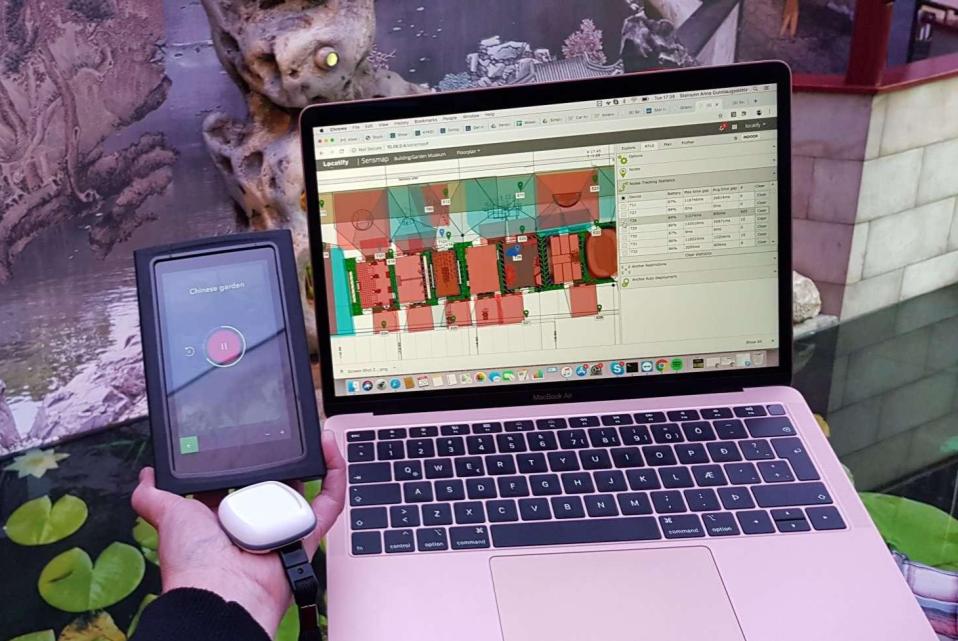 Locatify installed a precise real-time indoor location system to know guests positions with 30cm accuracy. Guests are provided interactive media players upon entry which are fitted with a tracking tag to enable media to play at the right time and place. The UWB system enables an immersive hands free user experience and provides detailed insights for the museum.
Locatify Automatic Museum Guide
Locatify has over 10 years experience delivering innovative software solutions for global clients. The Locatify Automatic Museum Guide has helped engage thousand's of museum visitors and we would be happy to help your museum to tell a better story.
Contact us today to see what Locatify can do for your museum.