Locatify recently released an automatic tourist guide app for The Local Guide (Scotland). The app is available for both Android and iOS and features high quality GPS enabled self-drive audio tours, local points of interests and provides access to a variety of discounts at local stores.

 North Coast 500 Trail
Locatify worked closely with The Local Guide team over the summer to develop the content rich app for the North Coast 500 driving route in Northern Scotland. The app currently features two GPS audio tours for the North Coast and is looking to add another one for Isle of Skye soon.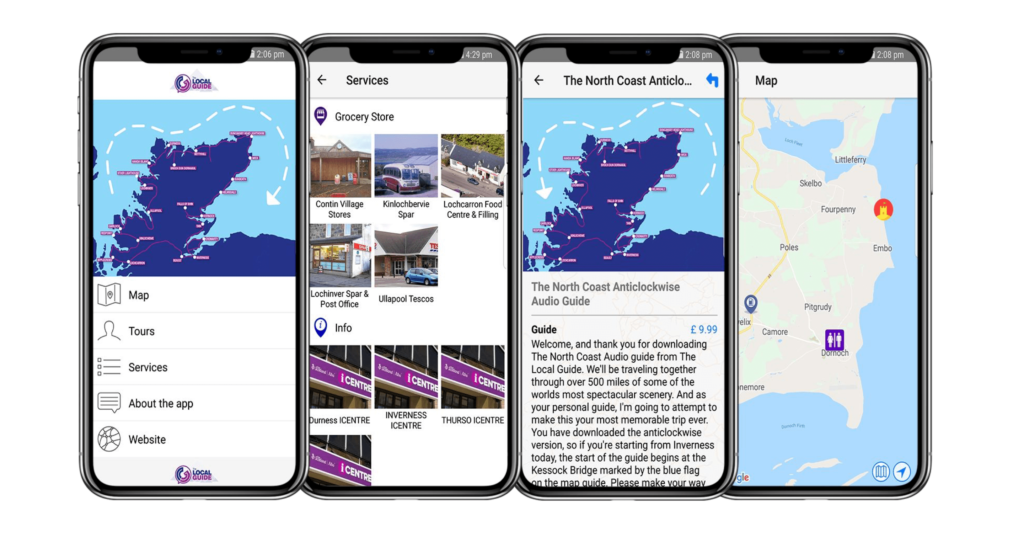 About the app
The Local Guide uses your phone's GPS to automatically trigger narrated audio content and deliver turn by turn useful and interesting information relative to your surroundings and upcoming destinations.
Discover hidden gems, take part in suggested activities, absorb the fascinating history of the area and take advantage of in-depth knowledge to enhance your travel experience.
By the end of the tour you will have a greater understanding of the land, the environment and the people past and present who have helped shape the region
Client Testimonial
Using their sophisticated platform, the Locatify team supported us throughout our project, developing a comprehensive tour of a prominent route in the North of Scotland.
Going forward we hope to develop further tours throughout Scotland and with same level of support from the Locatify team, I'm confident we will have no problems achieving this. We look forward to growing our relationship in the years that follows – Jason Macleod, Director – The Local Guide
Download the app