The Beats Tour is a Liverpool based tourism company with a twist. The Beats Tour offers a 2.5hr ride in a replica of John Lennon's famed psychedelic Rolls Royce with stops at all of the main Beatles sites.
The tour includes all fo the highlights. from Penny Lane and Strawberry Fields, to the home of Brian Epstein and includes a professionally narrated audio guide which accompanies passengers on the trip. The audio guide is available via the Locatify SmartGuide app.
The Beats Tour Promo Video
The Locatify SmartGuide app allows anyone to create and share GPS triggered audio guides on both Android and iOS. The app features indoor and outdoor multimedia guides with content mostly from the Nordic region but with new international tours added regularly.
* Offline content
* Indoor & Outdoor guides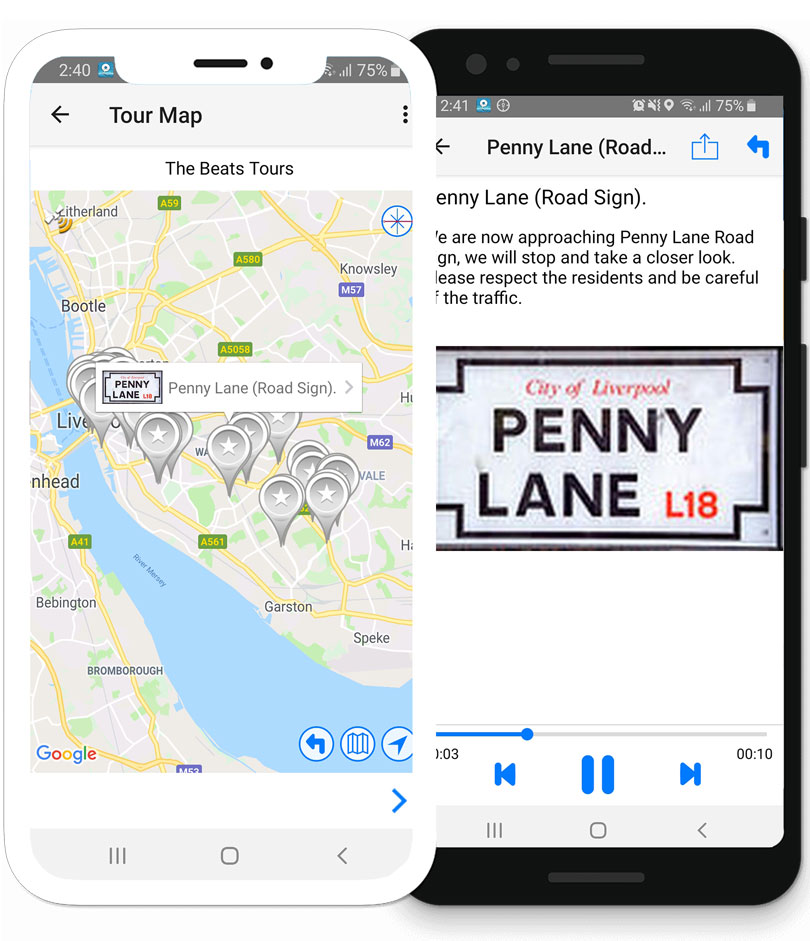 The Beats Tour features a pre-defined path with The Beatles related Points of Interest with audio narration plotted through thew streets of Liverpool.
The tour driver connects the SmartGuide app to the cars sound system and the phone's GPS triggers the audio content to play through the stereo at the right time and place.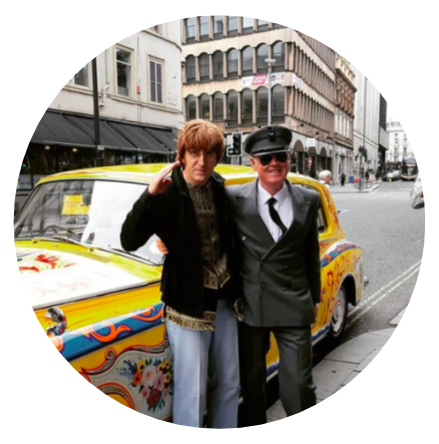 "The Beats Tours Audio Guide' is free to download from our website and the Audio Tour does a great job helping our customers to explore The Beatles sites and city of Liverpool with music and commentary."
– Rob Smith, Founder, The Beats Tours