Húnaþing vestra is a municipality located in northern Iceland by Húnaflói gulf. Here you can find something for the whole family. With its verdant heathlands, seashores teeming with life, lofty mountain peaks, rivers, lakes, and a wide range of accommodation and activities, visitors will love Húnaþing vestra for it's splendid nature and vibrant community.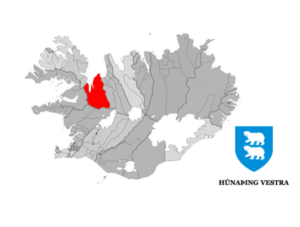 Local Services & Activities

Will you go seal-watching? Or horse-riding? Try angling for salmon or trout? go hiking? see the museums, exhibitions or the wide variety of arts and crafts? participate in local festivities, explore the birdlife, or take a cruise out to sea to watch the Midnight Sun sink slowly down to touch the horizon.
After a day of pleasure and adventure, nothing can beat a delicious meal and a good night's rest. Húnaþing vestra offers a variety of accommodation to suit all budgets and preferences – from pleasant campsites to cosy guesthouses, hotels and farmhouse accommodation.
Locatify was commissioned to create an app to provide a personal tour guide for visitors to the beautiful and serene Húnaþing Vestra, with comprehensive local services and activities all in one place.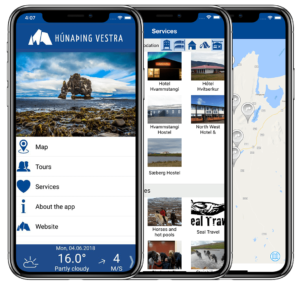 The Húnaþing Guide features a map and list of local services and activities. This includes points of interest, shopping, transport options, swimming pools, food and drink, accommodation options and 14x GPS enabled audio guides for local hiking trails and local weather forecasts.
Take a visit & Download the app today: