The 4th CINE partner meeting took place at Timespan, Helmsdale, Scotland 3rd-5th of March. Partners from Ireland, Northern Ireland, Norway and Iceland discussed the work-packages, toolkit and the vision of CINE.
CINE´s project slogan "See the past – Imagine the future" was essential topic as the heritage, climate changes and how we present today to future generation was discussed in many aspects. The lectures where professionals shared their enthusiastic views of Forensic Architecture, Environmental Geo-archaeology, role of cultural institutions in climate crisis and how local fishing history threats the sea faces, where excellent and inspiring.
Partners shared their plans and projects, which are being developed. The Open Virtual Worlds Group at St Andrews University have started to create a digital space called CINE GATE to which we can upload content that relates to the project and its case studies. This tool is currently under development. It will change its look and feel, and it will grow as the project progresses. At a later stage CINE GATE will be open up to a broader public, and we will invite stakeholders to contribute and to use the toolkits and guidelines that we are developing.
The Development of toolkits to assist museums to tell their story in an interesting and interactive way is progressing. Locatify presented and shared their way of improving gamifying experience while playing treasure hunts with Augmented Reality (AR) components.
The Locatify AR Scavenger Hunt Game
The AR Scavenger Hunt Game will combine the appeal of Pokemon GO with traditional education techniques and modern mobile educational tools. The Scavenger Hunt Game blends current mobile trends, geo-location and gamification to encourage learning. The game requires physical activity and interaction with the real-world as players need to explore the physical environment in search of digital objects and challenges.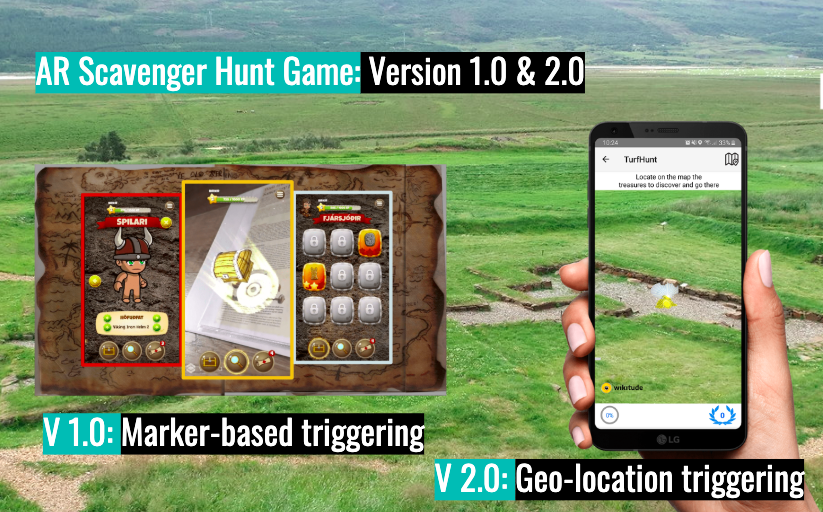 With the Locatify Creator CMS, anyone will be able to create their own Pokemon GO style scavenger hunt game with their own themes and challenges. The games will be created outdoors using GPS and indoors using BLE Beacons and Ultra-wideband, and can be played offline as a single player experience, or as competitive multiplayer games.
Games feature multiple challenge types, combining traditional education methods and modern mobile technology. Challenges include multiple choice questions, single answer questions, upload a photo or video challenge, memory games, and upload a photo and draw or add a sticker to the photo. Challenges can be assigned points with each game featuring a scoreboard, gamifying the learning experience.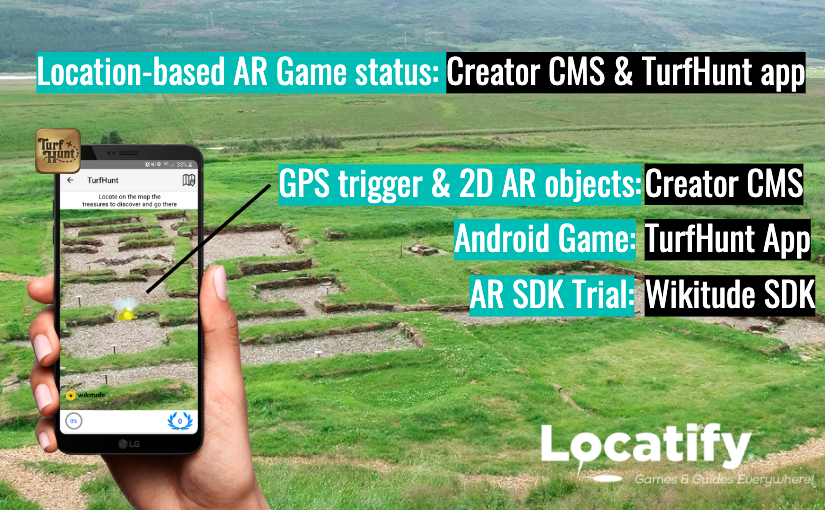 Locatify is working with Gunnarsstofnun on creating an interactive gaming experience where users explore the old heritage setting of the old monastery Skriðuklaustur in East of Iceland. Watch this space for Location-based AR Scavenger Hunt Gaming.