MISSISSAUGA RIBFEST
2017 is the fourteenth year of this family-focused event. Ribfest hosts 12 vendors selling BBQ ribs and chicken, as well as several other diverse food and non-food vendors. Live entertainment is provided on the main stage, featuring a broad range of musical acts primarily focused on local talent, including Singfest, an amateur singing talent competition that culminates with the finals being held at Ribfest.
MISSISSAUGA RIBFEST APP
With the Mississauga Ribfest app you can enjoy onsite scavenger hunt games on your phone. The app features both a Day and Night scavenger hunts and features automatically triggered multiple choice questions, mini-games and photo challenges.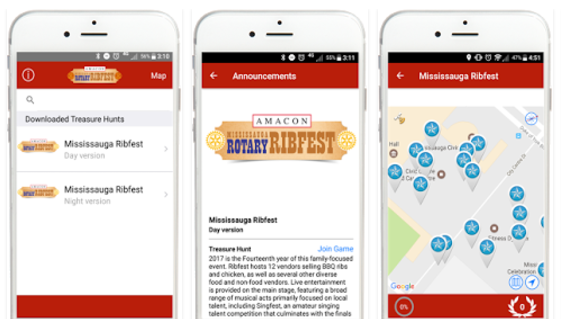 TESTIMONIAL
"It was a pleasure to work with your team on creating an engaging and fun treasure hunt for our event. From the technical to the look of the product it was an easy, straightforward and fun experience. It was key to us to address public safety concerns, and the traffic flow of our event space and this part really exceeded our expectations.  
Thanks to you we have created something together that is both interactive, fun and will help thousands enjoy an extra experience at our event. Celebrating Canada's 150 birthday together with our community is a wonderful gift to give back to our attendee's and Locatify played a critical role in making that happen! Thank you for helping us celebrate." – Natalie Hart, Coordinator Mississauga Ribfest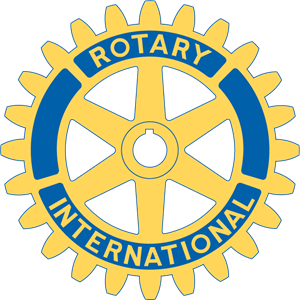 MISSISSAUGA ROTARY
The Rotary Foundation transforms your gifts into projects that change lives both close to home and around the world. There are 34,000 Rotary Clubs in over 200 countries and 1.2 million business professionals and community leaders. $700 million was raised to help in eradicating polio where over 2 billion children in 122 countries were immunized.