Locatify is proud to be holding a workshop at Museum Ideas Conference in London, Tuesday 3 October 2017. In this workshop you will see a demonstration of the latest indoor location technology available and have the chance to create your own location based audio guide and leave inspired by what can be achieved with the latest indoor location technology.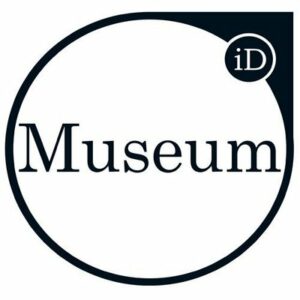 The Conference:
Explore the ideas shaping the future of museums. Speakers from Asia, Africa, South America, North America, Australia and Europe will be sharing pioneering ideas about digital, collections, audiences and social impact.
Each year Museum Ideas brings together a group of fascinating speakers and challenges them to share innovative ideas in concise, powerful talks. The aim is for delegates to be inspired by perspectives outside their own specialism and locality. What unites the conference is the quality and enthusiasm of contributors along with their desire to share valuable expertise and experience.
Hosted by the Museum of London, Museum Ideas 2017 takes place over 3-days and features 33 speakers from 5 continents contributing to 8 workshops, 2 seminars and the main international conference. Join hundreds of museum colleagues from over 20 countries! The main one-day conference is on Thursday 5 October and is designed so it can be attended as a standalone event. In addition to the main conference there are special pre-conference seminars and workshops on Tuesday 3 and Wednesday 4 October.

The Workshop: Engaging Visitors with Immersive Experiences
Engaging Visitors with Immersive Experiences: Precise Indoor GPS and Creative Mobile Applications: In this eye opening workshop, Locatify's Chief Technology Officer, Leifur Bjorn Bjornsson, will share a thought provoking demonstration of the latest indoor location technology, showcasing accuracy and digital experiences previously not possible in the indoor space.
The Icelandic software developers have a proven track record with location based tourism and educational museum installations. In this workshop, you will see the most precise indoor location technology in action, which has 20 cm accuracy with Ultra Wide Band, learn about the installation process, how to engage museum visitors through thoughtful audio guides, augmented reality and treasure hunt games, and hopefully leave inspired knowing what can be achieved through the latest technology in applications for museums.
How to book: This special pre-conference workshop is FREE to attend for Museum Ideas 2017 delegates. To reserve your place please email greg@museum-id.com. Space on the workshop is limited so please book now to secure your seat. Not booked your Museum Ideas 2017 ticket yet? Find out more and book your ticket today.
Would you like a live demo at your venue or event? Contact us today.