iBeacon enabled indoor scavenger hunt game
Client
Science World at Telus World of Science is a charitable organization that engages British Columbians in science and inspires future science and technology leadership throughout the province.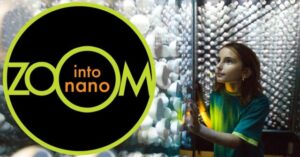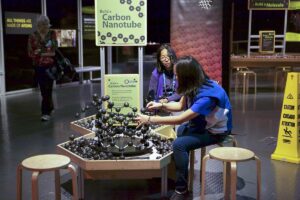 Challenge
Science World wanted a mobile game that would encourage guests to interact with the exhibit "Zoom Into Nano" exploring and discovering hidden "Nano" items that are invisible to the eye. The game was designed so guests would actively use their phones in a way that enhanced the experience instead of being a distraction.
Solution
Science World used BLE beacons and the Locatify platform to create an interactive educational  "Zoom into Nano" themed scavenger hunt game inside the museum.  
The team had the ingenious idea of using transparent images over a digital floor map so the treasure locations would be invisible to the player who would then have to explore the exhibit with the beacons automatically triggering the challenges.
Read more: