What is The Automatic Tourist Guide?
The Automatic Tourist Guide is a mobile app that provides users with local points of interest, tours, scavenger hunt games, events, notifications and proximity based information.
The app shows a map of an area with points of interest (sights, facilities, shops etc.) and detects where the user is located. The app then plays the automated guide when the user approaches the pre-set points of interest. The apps administrators can easily publish their own content and update the app using the Creator CMS (discussed below).
Locatify's Automatic Tour Guide App adds measurable value, both to the customer experience and to the business's bottom line.
Who is it for?
The Automatic tourist guide has been developed for tour operators, rental car agencies, transport companies, municipalities and other tourism related organizations that offer information, guided tours or bookings to tourists.
Video presentation
How is the app used?
The app shows an offline map with points of interest, user's exact location and provides navigation. The app detects  the user located and automatically plays the corresponding guidance or desired content which is triggered by GPS and BLE beacons when indoors.
The app provides a direct medium to connect with customers, delivering entertainment, valuable information and providing an avenue to increase sales through bookings, coupons and advertising. The Automatic Tourist Guide works without internet connection and can be used in any location within GPS range. For indoor locations, setup is required, including installation of cost efficient BLE iBeacons.
The user can also explore an area using treasure hunt games, solving challenges and competing with other users.
Try it for free!
Everybody can create and test their own limited indoor tours and games in the Locatify Creator CMS and generic TurfHunt test-app free of charge.
Simply sign up for Locatify Creator CMS and download the TurfHunt app to Android or iOS.  For indoor tours and games you will need a venue floor map and your own beacons.
Get your own branded app!
Enhance your customer's experience and increase brand awareness with your own branded app.  Upload your logo, graphics and content and manage your own in-app content. You have complete control over the content which can be added, changed or removed in the Creator CMS at any time.
Read more:
Testimonials
---
"Locatify's CMS makes it easy to connect people with places and information in unique, engaging ways. Locatify's app platform not only delivers content to mobile audiences, it delights audiences with interaction, and it provides audiences and hosts with great photo sharing abilities.
Working with Locatify to quickly stand up and roll out a new app is a virtual breeze. In just a few weeks, Locatify can help you bring a new product idea to market.
It's rare to find a product that is good, fast and cheap, but Locatify has found a way to enable others' success using the company's Creator CMS to publish to custom branded mobile game apps."
Wesley Nugent,
Professional Technologist, WVU Extension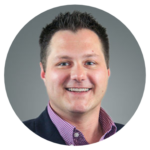 ---
"My app from Locatify helps my car-rental customers to find self-driving tours and places of interest. It also helps my business to receive commissions for the services offered in the app, and it's easy to manage the information."
Gunnar Sigurdsson,
CEO Friend in Iceland
---
"Locatify is an extremely professional organisation that has brought an imaginative and practical approach to the design and development of the StrollOn Apps. There is no doubt that without Locatify, Strollon would not be as interesting or good looking in the App store. We are still working on launching the Strollon Guides to several cities and Locatify is coming up with some imaginative features that should make us stand above the competition. Without doubt, Locatify provided what we wanted, in the way that we wanted it and at a reasonable price".
Nicholas Craig Harvey,
CEO StrollOn London
---
"The Locatify products are great tools to help visitors explore new places, and they are really easy to work with. The content management system is simple to use so it's no problem to make changes or add new things to keep the apps fresh. The staff at Locactify are lovely to work with and I would recommend them."
Robina Barton, Geopark Shetland Project Officer
---
"Gea Norvegica Geopark, Norway, has recently started using Locatify's smartphone apps for teaching purposes. Playing games outdoor is great fun and an excellent way to actively learn about geology and navigation at the same time. We hope that this amusing new technology will trigger children's interest in nature and inspire them to learn more."
Jane Karine Lønne Dolven, palaeontologist in Gea Norvegica Geopark
---