What is The Automatic Tourist Guide?
The Automatic Tourist Guide is a mobile app that provides users with local points of interest, tours, scavenger hunt games, events, notifications and proximity based information.
The app shows a map of an area with points of interest (sights, facilities, shops etc.) and detects where the user is located. The app then plays the automated guide when the user approaches the pre-set points of interest. The apps administrators can easily publish their own content and update the app using the Creator CMS (discussed below).
Locatify's Automatic Tour Guide App adds measurable value, both to the customer experience and to the business's bottom line.
Who is it for?
The Automatic tourist guide has been developed for tour operators, rental car agencies, transport companies, municipalities and other tourism related organizations that offer information, guided tours or bookings to tourists.
Video presentation
How is the app used?
The app shows an offline map with points of interest, user's exact location and provides navigation. The app detects  the user located and automatically plays the corresponding guidance or desired content which is triggered by GPS and BLE beacons when indoors.
The app provides a direct medium to connect with customers, delivering entertainment, valuable information and providing an avenue to increase sales through bookings, coupons and advertising. The Automatic Tourist Guide works without internet connection and can be used in any location within GPS range. For indoor locations, setup is required, including installation of cost efficient BLE iBeacons.
The user can also explore an area using treasure hunt games, solving challenges and competing with other users.
Try it for free!
Everybody can create and test their own limited indoor tours and games in the Locatify Creator CMS and generic TurfHunt test-app free of charge.
Simply sign up for Locatify Creator CMS and download the TurfHunt app to Android or iOS.  For indoor tours and games you will need a venue floor map and your own beacons.
Get your own branded app!
Enhance your customer's experience and increase brand awareness with your own branded app.  Upload your logo, graphics and content and manage your own in-app content. You have complete control over the content which can be added, changed or removed in the Creator CMS at any time.
Read more:
Improve the customer experience leading to positive reviews and increased customer/visitor numbers

Increased brand exposure & ability to extend the experience after the visitor leaves 

Increase sales of additional tours or products with in-app booking page, vouchers and promotions

Receive commission from partners and affiliates with in-app advertising

Service a wider range of customers with multilingual guides

Make better business decisions with user analytics

Reduce costs by implementing technology that allows content to be easily updated and allowing for quicker handover of cars to customers with useful in-app information

Stay up-to-date in industry as innovative and simple to use technology is being widely adopted to increase customer satisfaction

Increase revenue by renting out devices to customers
Improve customer experience and contribute to safer and more sustainable tourism:
Simplified guidance – users can access all relevant information about a destination or area with points of interest and GPS navigation all in one simple to use app with content triggered automatically

Provide an entertaining and informative travel experience with narrated tours for popular destinations and routes

Increase sustainable and safe tourism practices in fragile or unsafe environments as news, alerts, road safety information, weather conditions or other important information can be delivered efficiently via push notifications or in-app content.

Interactive and fun learning tool as users are encouraged to interact with their environment via treasure hunt
Custom Branded app

increases online agency and visibility of your brand

Offline content

installed app on the device does not require internet access to operate

Multilingual

allowing users to listen, watch or read descriptions in various languages

Navigation

supported by Google Maps and GPS

News and announcements

can be delivered to visitors directly through the app

Treasure hunt games

support active learning & encourage people to explore the area

Local weather

conditions displayed in app

Custom maps

can be laid over google maps to create a unique user experience

Custom map markers

allow customers to monetize their app with advertisements

Coupons

to advertise discounts for cafes,  shops and other points of interest

Optional Login

to collect user contact details

Social Media

sharing integration
Cloud based CMS

to upload and make changes to in-app content in real-time

Easily manage text, audio, video, HTML, maps, tours, games, coupons

Easily manage

locations that trigger content

View

app download reports, analytics and game observer in one place
Included in the package:
Software:

Powerful yet simple to use content management system (CMS) to create, publish and manage  in-app content and locations easily and in a time efficient manner

Branded Automatic Tourist Guide App published to Locatify Google Play and App Store accounts

. Publish to your own App Store Account incurs Apple App Store fee of $99/year. Google Play has a one-time fee of $25

Support:

Professional support including a reasonable service-level agreement (SLA)

Hardware

(Optional)

:

Locatify can supply affordable low end Android Devices

Onsite Installation

(Optional)

:

Certified local installation partners including warranty or do it yourself with assistance of training material
Indoor Activation and Venue:  To determine the visitors location indoors we use industry standard Bluetooth Low Energy (BLE) Beacons which are placed in the venue. Installation of the BLE Beacons is easy, fast and requires minimal maintenance. We recommend beacons from Kontakt.io
Outdoor Activation and Map:  To determine visitors location outdoor we use Global Positioning System (GPS) and there is no additional installation required
In this video tutorial it is explained how to create an outdoor tour in the Locatify's Creator CMS.
Testimonials
---
"Locatify's CMS makes it easy to connect people with places and information in unique, engaging ways. Locatify's app platform not only delivers content to mobile audiences, it delights audiences with interaction, and it provides audiences and hosts with great photo sharing abilities.
Working with Locatify to quickly stand up and roll out a new app is a virtual breeze. In just a few weeks, Locatify can help you bring a new product idea to market.
It's rare to find a product that is good, fast and cheap, but Locatify has found a way to enable others' success using the company's Creator CMS to publish to custom branded mobile game apps."
Wesley Nugent,
Professional Technologist, WVU Extension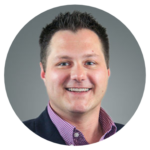 ---
"My app from Locatify helps my car-rental customers to find self-driving tours and places of interest. It also helps my business to receive commissions for the services offered in the app, and it's easy to manage the information."
Gunnar Sigurdsson,
CEO Friend in Iceland
---
"Locatify is an extremely professional organisation that has brought an imaginative and practical approach to the design and development of the StrollOn Apps. There is no doubt that without Locatify, Strollon would not be as interesting or good looking in the App store. We are still working on launching the Strollon Guides to several cities and Locatify is coming up with some imaginative features that should make us stand above the competition. Without doubt, Locatify provided what we wanted, in the way that we wanted it and at a reasonable price".
Nicholas Craig Harvey,
CEO StrollOn London
---
"The Locatify products are great tools to help visitors explore new places, and they are really easy to work with. The content management system is simple to use so it's no problem to make changes or add new things to keep the apps fresh. The staff at Locactify are lovely to work with and I would recommend them."
Robina Barton, Geopark Shetland Project Officer
---
"Gea Norvegica Geopark, Norway, has recently started using Locatify's smartphone apps for teaching purposes. Playing games outdoor is great fun and an excellent way to actively learn about geology and navigation at the same time. We hope that this amusing new technology will trigger children's interest in nature and inspire them to learn more."
Jane Karine Lønne Dolven, palaeontologist in Gea Norvegica Geopark
---