iBeacon enabled automatic audio guide
Client
The Þórbergur center exhibition is dedicated to the great writer Þórbergur Þórðarson (1888–1974) who grew up on the farm Hali. The farm is located in the picturesque Southeast Iceland and now features a 39 room hotel, restaurant and museum.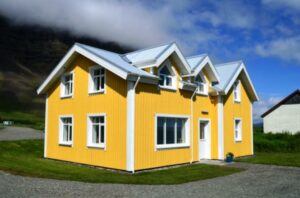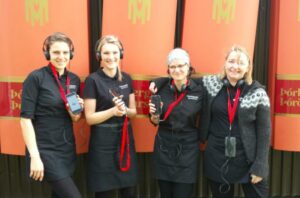 Challenge
To create an immersive audio experience which allows the hotels guests to enjoy the audio guide in their own language.
Solution
The audio guide installation comprises 20 Motorola Moto G devices, headphones and an indoor iBeacon installation for automatic triggering of audio. The multilingual audio guide was recently published to the App Stores and features translations in nine languages including English, Icelandic, German, Spanish, French, Chinese, Japanese, Swedish and even Esperanto.
Read More:
Þórbergssetur Equipped with Automatic Museum Guide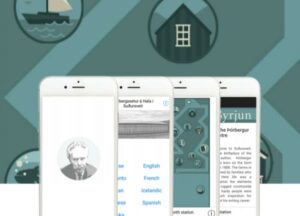 Testimonial
"Locatify managed the project with ease and brought it quickly into practice in spite of taking care of all the languages translations in so many different languages. The Automatic Museum Guide has transformed Þórbergssetur facilities to accommodate the tourists and it is a fun innovation to offer guidance in Japanese and Chinese, and numerous tourists from these countries are now at Þórbergssetur during the wintertime. The technology of the automatic museum guide has been successful and it is amazing to experience that for example today on December 15th, during the darkest time of the year, a group of 13 foreign tourists have specially ordered the museum guide, something that I could never imagine that would happen at Hali few years ago. Þórbergssetur has become a popular tourist attraction, even in mid-winter and visitors come from all over the world to listened to Þórbergur's stories and learn about Icelandic folk culture."
– Þorbjörg Arnórsdóttir,  Museum Director
Þórbergssetur Hali