Precise UWB tracking & analytics for Equestrian sports
Client
Saab Ridsporten Innovationer project is a collaboration between Saab and the Swedish Ridsportsförbundet. The purpose is to identify and create an interest in technology for young people who are active in equestrian sports, and provide useful innovations.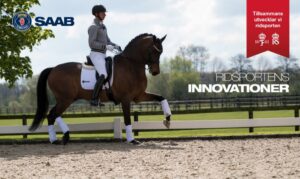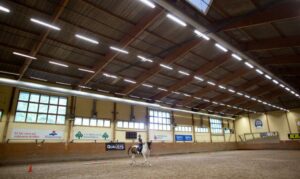 Challenge
Install an Indoor Positioning system which could track rider movement in the Stromsholm riding arena with positioning accuracy of 50cm precision and updates every 50ms.
Solution
UWB Anchors are positioned on wall mounts at the outside edges of the riding floor and UWB positioning tags are attached to riders helmets. Positioning data is captured and is sent to the RTLS studio analytics tool for improving horse and rider training plans.