STEM Treasure Hunt Game App
Client
ESTEAM is a collaborative project between education providers, GeoParks and technology companies in Slovenia, Portugal, Norway and Iceland. The project is funded by the EU's Erasmus+ program.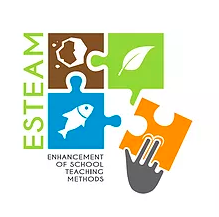 Challenge
The enhancement of school teaching methods by linking schools, experts and  GeoParks in combination with outdoor activities and ICT technologies for creating contemporary and fun ways of teaching.
Solution
Locatify created a custom Treasure Hunt Game app with multiple challenge types and a CMS license which allows teachers to share content between accounts.